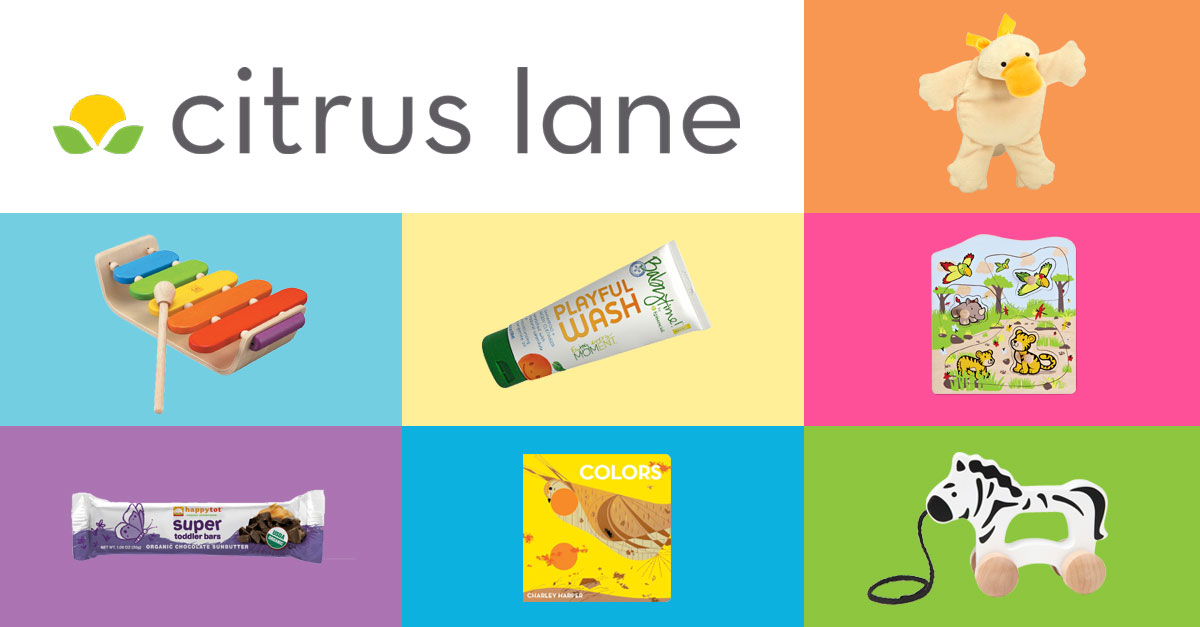 Citrus Lane is the perfect gift if you are pregnant, have a baby, know someone with a baby or having a baby shower….this is an awesome gift box…it comes with a nice assortment of baby care items (like Melissa & Doug toys, Organic baby food, and even personal care items for baby!)
Go now and you can score this AWESOME box filled with baby products from CitrusLane.com for just $9.00 + FREE shipping (regularly $29)!!
Just enter promo code SPRING20 during checkout and you will save an additional $20 off your first box!!! (I have ordered 3 boxes now!!!)
More promo codes you can use to save $20:
MOMSAVE20
TOTALLY20
SAVING20
Plus did you know that even if you have special needs for your baby (allergies, Likes, Dislikes)… they will personalize the box according to your needs!!! I know of one mom that needed Gripe water for a gassy baby…and it was included in her box!!!!
***Since each box is customized to the age, gender and special needs of your child…these boxes are great for babies newborn through 6 years old+!!!!
My personal experience:

I have gotten 3 boxes now!!! Everything I got we absolutely loved!!! In one of our boxes we got package of Ella Nibbly Fingers Mango Carrot baby snacks (my son LOVES them!), we also got a Melissa & Doug turtle toy, a really neat ice cooler pack and the most exciting thing we got was the Zo*Li 3 cup stack snack cups (I already have mine loaded up and packed for the day…and I checked the price for these online…these snack cups alone are valued at $14.99…more than I paid for the whole box!) The best part is that I only paid $12.50 for my Citrus Lane box and I searched the price for all the items I received and the total value came to nearly $40!!! So I really truly feel like I got an amazing deal!!!

My second and third boxes were just as amazing! I valued each of them at well over $70 each…needless to say I LOVE Citrus Lane and highly recommend them!
Go HERE and select the One Month Offer.
Use promo code TOTALLY20 at checkout.
Pay: just $12.50 and get free shipping (for $40+ in amazing products)!!!